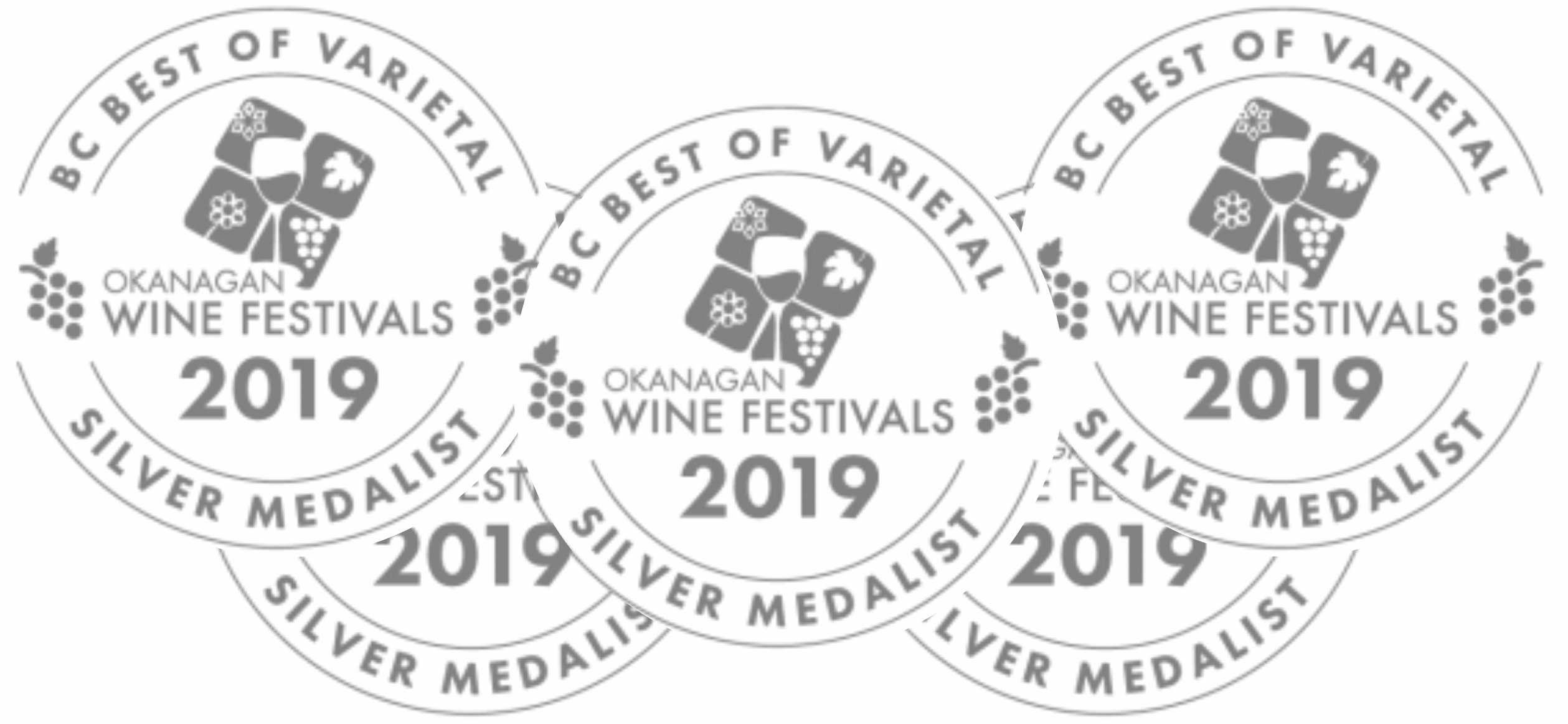 2021 WineAline National Wine Awards of Canada
Silver
St Hubertus Vineyard Frizzante Rose 2021
Oak Bay Vineyard Gamay Noir 2019
2021 BC Lieutenant Gov Wine Award
GOLD
St Hubertus Vineyard Riesling 2019
2019 Wine Align
GOLD

Oak Bay Gebert Fam Reserve Pinot Noir 2016
SILVER
St Hubertus Vineyard Riesling 2018

BRONZE
St. Hubertus Great Canadian Red 2017

St. Hubertus Vineyard Pinot Blanc 2017

2019 Best of Varietal Awards
2016 Oak Bay Vineyard Fam Res Pinot Noir
2017 Oak Bay Vineyard Foch
2015 Oak Bay Vineyard Fam Res Riesling
Purchase Wine »



GOLD 2014 Oak Bay Fam Res Riesling
GOLD 2016 St Hubertus Pinot Blanc

Silver 2015 St Hubertus Riesling

Bronze 2016 Great White North

GOLD 2016 Great White North $12.50

GOLD 2015 Oak Bay M. Foch
Bronze 2016 St Hubertus Chasselas

(USA) 2017 SavorNW Wine Awards.
St Hubertus & Oak Bay Estate Winery
took home both a
Double Gold 2014 St. Hubertus Vineyard Riesling
Gold 2013 Oak Bay Gebert Family Reserve Riesling.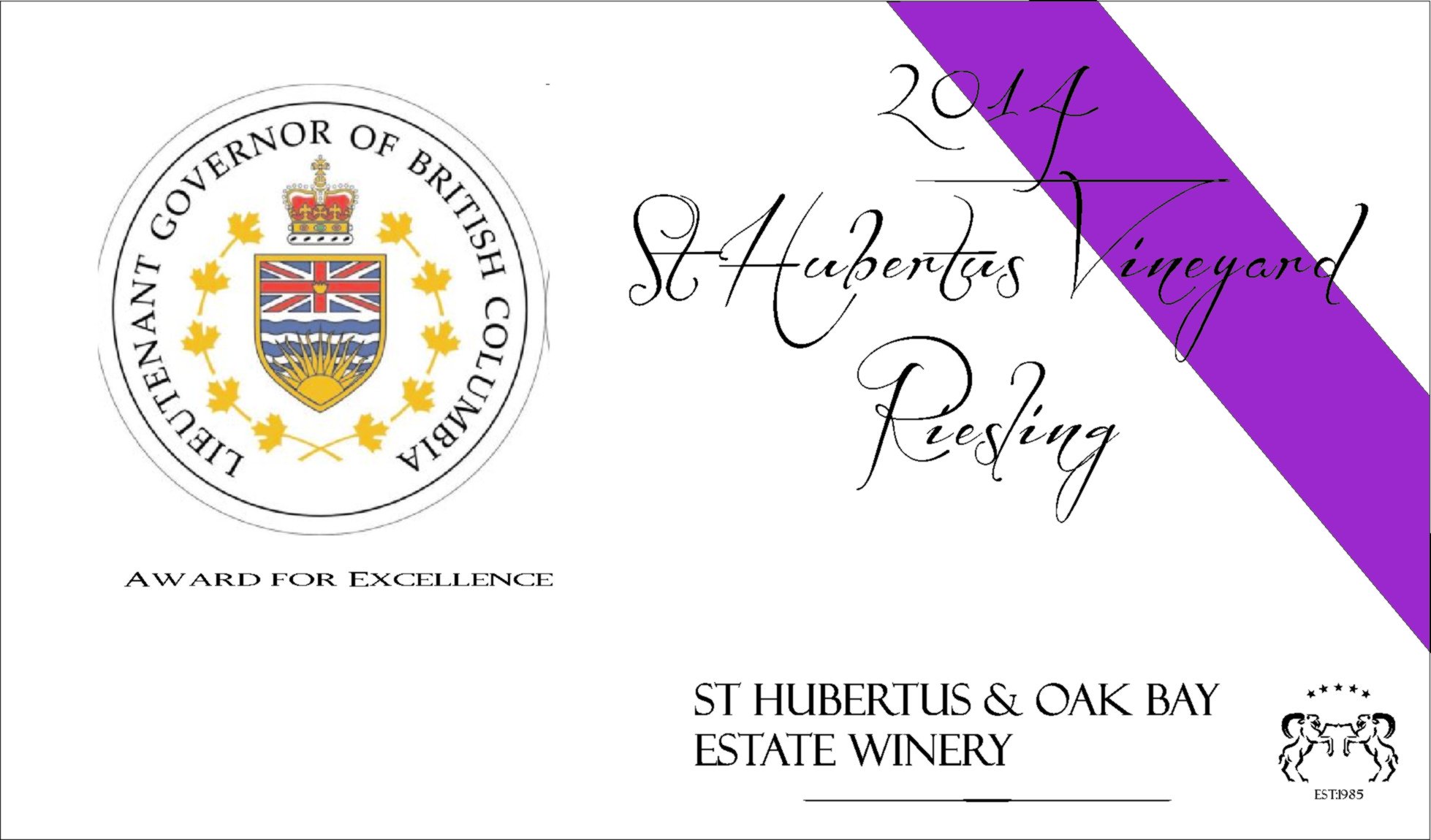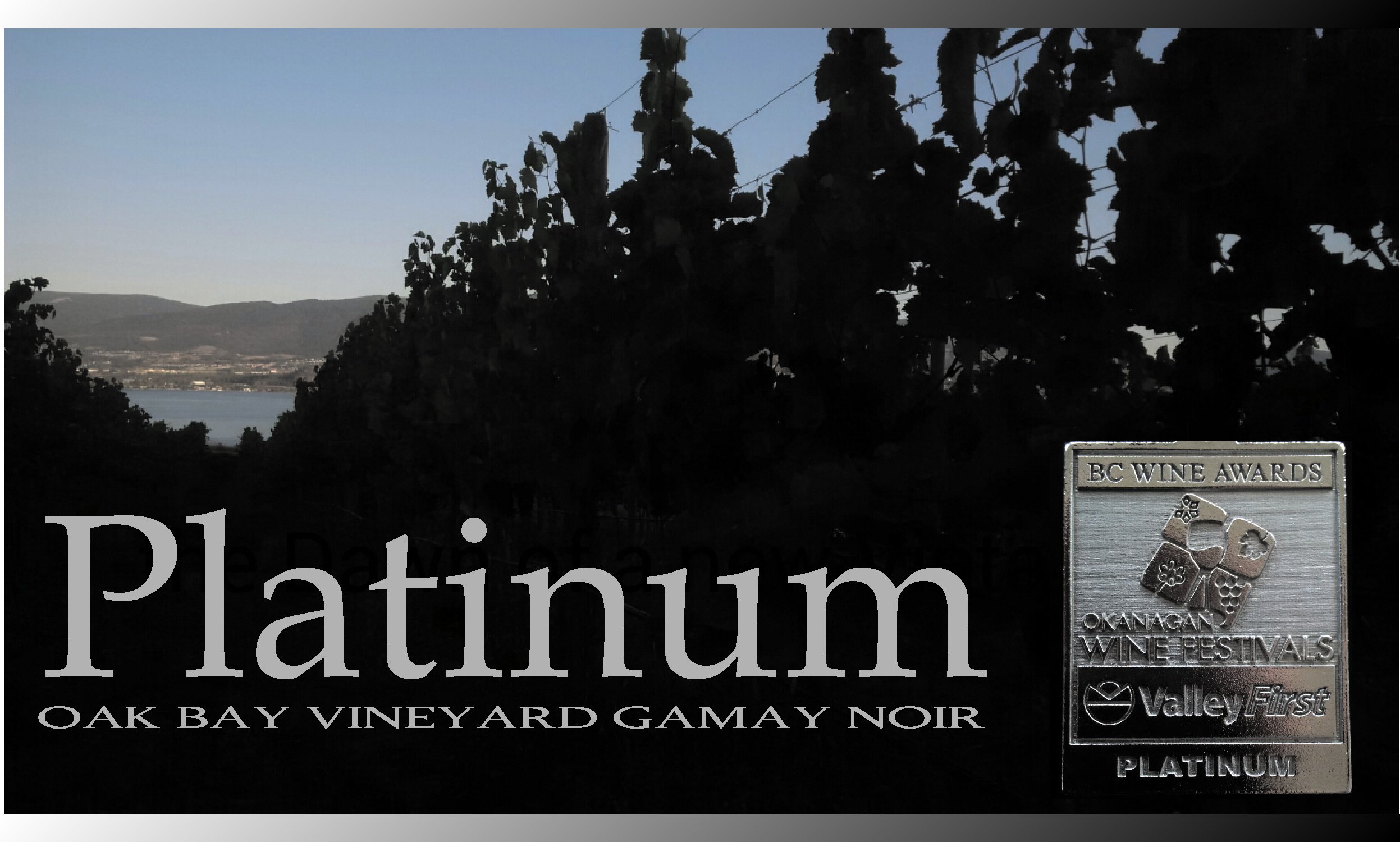 BC WINE AWARDS
Platinum: Oak Bay Gamay Noir
Silver: St Hubertus Riesling
Bronze: Oak Bay Gewurztraminer
GREAT CANADIAN WHITE
All CANADIAN WINE-AWARDS 2015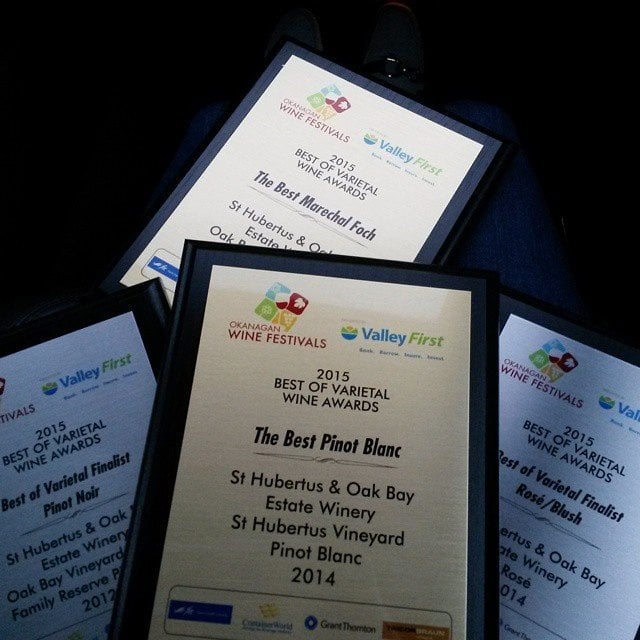 GOLD 2014 St Hubertus Frizzante Rosé
Silver 2013 Oak Bay M Foch & 2013 Gamay Noir
Bronze 2013 St Hubertus Dry Riesling
OWF 2015 Best of Varietal Award
Best Marechal Foch Oak Bay Vineyard Foch, 2013
Best Pinot Blanc St Hubertus Pinot Blanc, 2014
Best Pinot Noir Finalists
Oak Bay Vineyard Family Reserve Pinot Noir, 2012
Best Rosé/Blush Finalists
St Hubertus Rosé, 2014
The editors at Wine Enthusiast have recently rated and reviewed your wines and we are pleased to share some great news with you. Your wines have received the following scores:
2013 Oak Bay Gewurztraminer 90Points "Editor's Choice"
2013 St Hubertus Chasselas 90Points "Editor's Choice"
2013 St Hubertus Pinot Blanc 88Points
2012 Oak Bay Gamay Noir 88Points
2012 St Hubertus Riesling 87Pionts
Vancouver Magazine Top White Wine
St Hubertus Vineyard Riesling 2012
VINES InterVin
GOLD & Best Value

St Hubertus Vineyard Pinot Blanc
SILVER
Oak Bay Estate Winery M.Foch
All Canadian Wine-championship
3 Gold
'12 St Hubertus Riesling
'13 St Hubertus Pinot Blanc

'13 St Hubertus Rose
Silver
'12 Oak Bay Foch
Bronze
'13 Oak Bay Gewürztraminer
Okanagan Wine Festival
The Best Chardonnay : Oak Bay Vineyard Chardonnay OKWF
Gold '12 St Hubertus Riesling
National Wine Award


Platinum St Hubertus Riesling 2012

Gold Oak Bay Vineyard Gamay Noir 2012

Silver St Hubertus Pinot Blanc 2013

Bronze Oak Bay Vineyard Gewurztraminer 2013.